Are you confused about the ongoing elections? Do you not understand what voting is all about? Do you want to vote? Do you want something interesting to talk about over the next few weeks? Read on to find out..
What

are these elections?
The ongoing elections (at the end of 2017) are for the legislative assemblies (vidhan sabha) of 2 states, Himachal Pradesh and Gujarat. Basically, these are equivalents of the Lok Sabha at state levels. People like you vote for representatives to represent your assembly constituency (region where you live) at the state level. These representatives are called MLAs (members of legislative assemblies) and typically sit in the capital city of your state to make & change legislation on your behalf.
MLAs are sworn in for a 5 year period. It so happens that the terms for the states of Himachal Pradesh an Gujarat are finishing this year. These states are going to elections in late 2017.
When

are these elections?
The Himachal Pradesh elections are on 9th November and the Gujarat elections are in two phases. Phase 1 is on 9th December and Phase 2 is on 14th December.
CLICK HERE for more details on the Himachal Pradesh elections.
CLICK HERE for more details on the Gujarat elections.
All results will be declared on Monday, December 18th 2017
Who

is currently in power?
A party or coalition of parties can form a government if wins at least 50% of the seats in a state.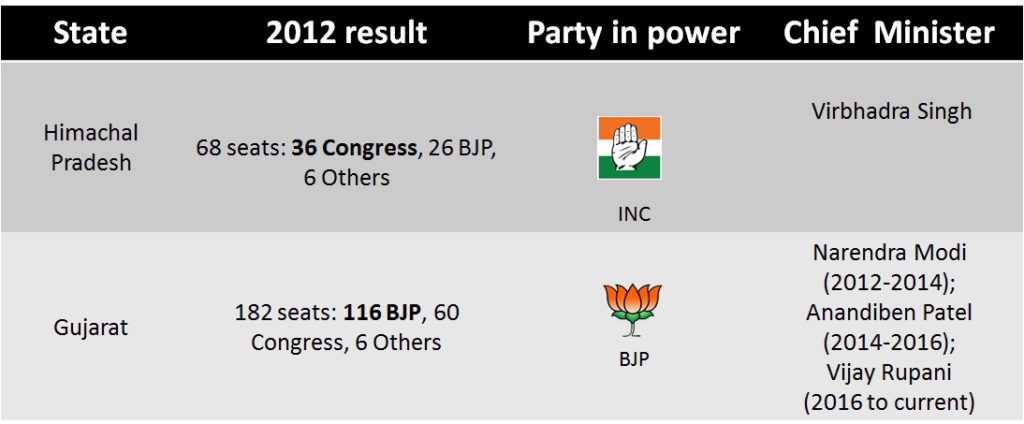 Why

should you vote?
– Elected Representatives make the laws and policies that govern how we live. So why not have a say in that.
– Voting is the single most powerful way to send a message to governments and politicians. Even more powerful than candle-marches and hunger-strikes. In assembly elections held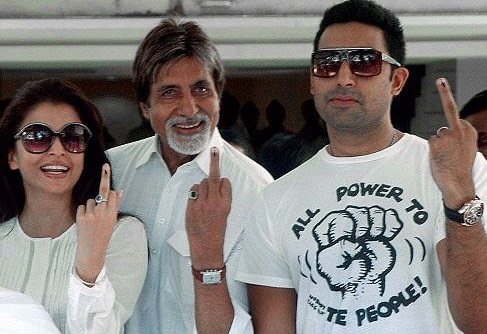 recently, the longest-serving democratically elected Communist government in the world was ousted from West Bengal,  the 2G-scam tainted DMK was thrown out of power in Tamil Nadu, the illegal mining BJP lords of Karnataka were defeated, an activist with no political background was elected twice as the chief minister of Delhi and the all-powerful Behenji Mayawati was rejected by UP's voters.
– If you don't vote you really should have no right to complain about government decisions you don't like (no matter how much they actually suck).
Where

and

How

can you vote?
– You should be listed on the electoral roll of your constituency in order to vote. You can vote where you permanently reside or where you have been for a 6 month period. The Election Commission has attempted to make existing electoral rolls available online. You can check if you name is on the rolls – CLICK HERE
– If you are not registered to vote, Indian voters can register online – CLICK HERE
Indians who are overseas, can also register online – CLICK HERE
– To find where to vote – CLICK HERE
– You can also take a look at the Election Commission's Voting Guide here.
– Even if you are unable to vote this time, make sure you register yourself to vote because there are  elections every few years. In most of India, you will get a chance to vote in Lok Sabha elections (like this one), Vidhan Sabha elections and Municipal elections.
For

whom

should you vote?
This is completely up to you. However, it makes sense to know who you are voting for. Watch this space – www.myneta.info to get a complete snapshot of candidates contesting elections in your constituency. This site is usually updated a few days before the date of polling.
And even if the candidate you vote for loses, you would have expressed your opinion in supporting a candidate, party or ideology!  This includes those who want to show their displeasure with the entire electoral system – just use the 'None Of The Above' (NOTA) option on voting machines if you don't like any of the candidates.
AND REMEMBER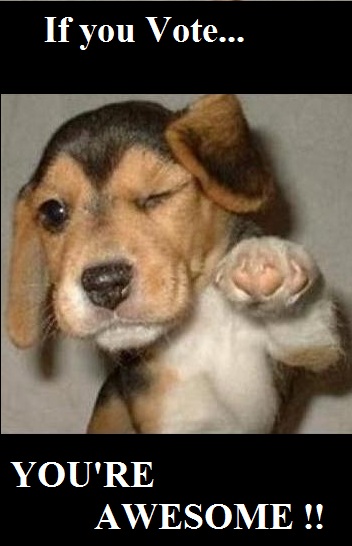 Updated: Nov 2017  (previous versions: Feb'17, Apr'14, Oct '13 and Jan '12)

Copyright secured by Digiprove