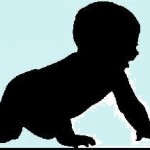 At 7.3% GDP growth, India is set to be 2016's fastest growing large economy. However, as of today, a child born in Bangladesh, has a better chance of living then one born in India. India has far surpassed Bangladesh when it comes to economic indicators, but many of our social indicators continue to be inferior to those of Bangladesh. And you can add the likes of Uganda, Iraq, Syria, Libya, Suriname, North Korea, Algeria, Bhutan, Nepal, Namibia and Botswana  to that list.
Living in urban bubbles, and buying most of our healthcare privately, we often forget the reality of the massive deficit in access to healthcare that exists across the country. The infant mortality rate (IMR) is the number of deaths of infants under one year old per 1,000 live births. This rate is often used as one of the key indicators of the level of public health in a country.
 The following table shows how various Indian states/UTs rank for this indicator when compared with the rest of the world.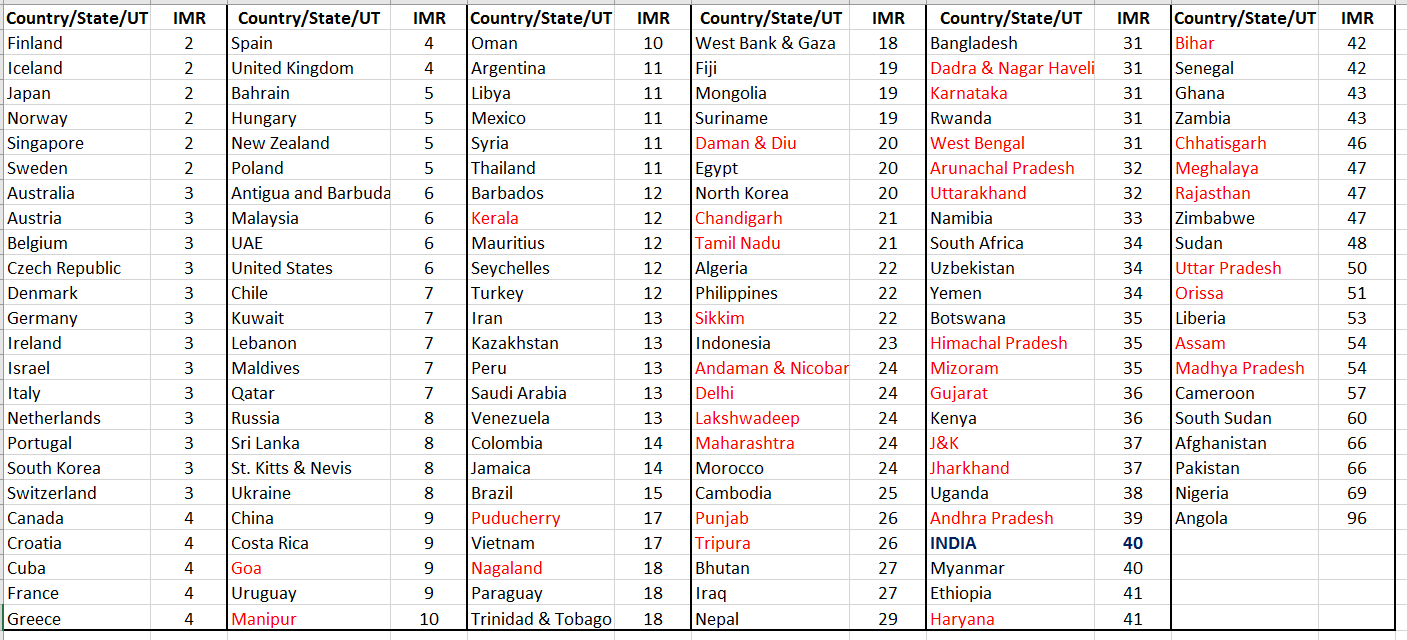 Here's a map which shows the level of infant mortality rates across states/UTs. Basically, most Indian regions, are comparable to Sub-Saharan Africa.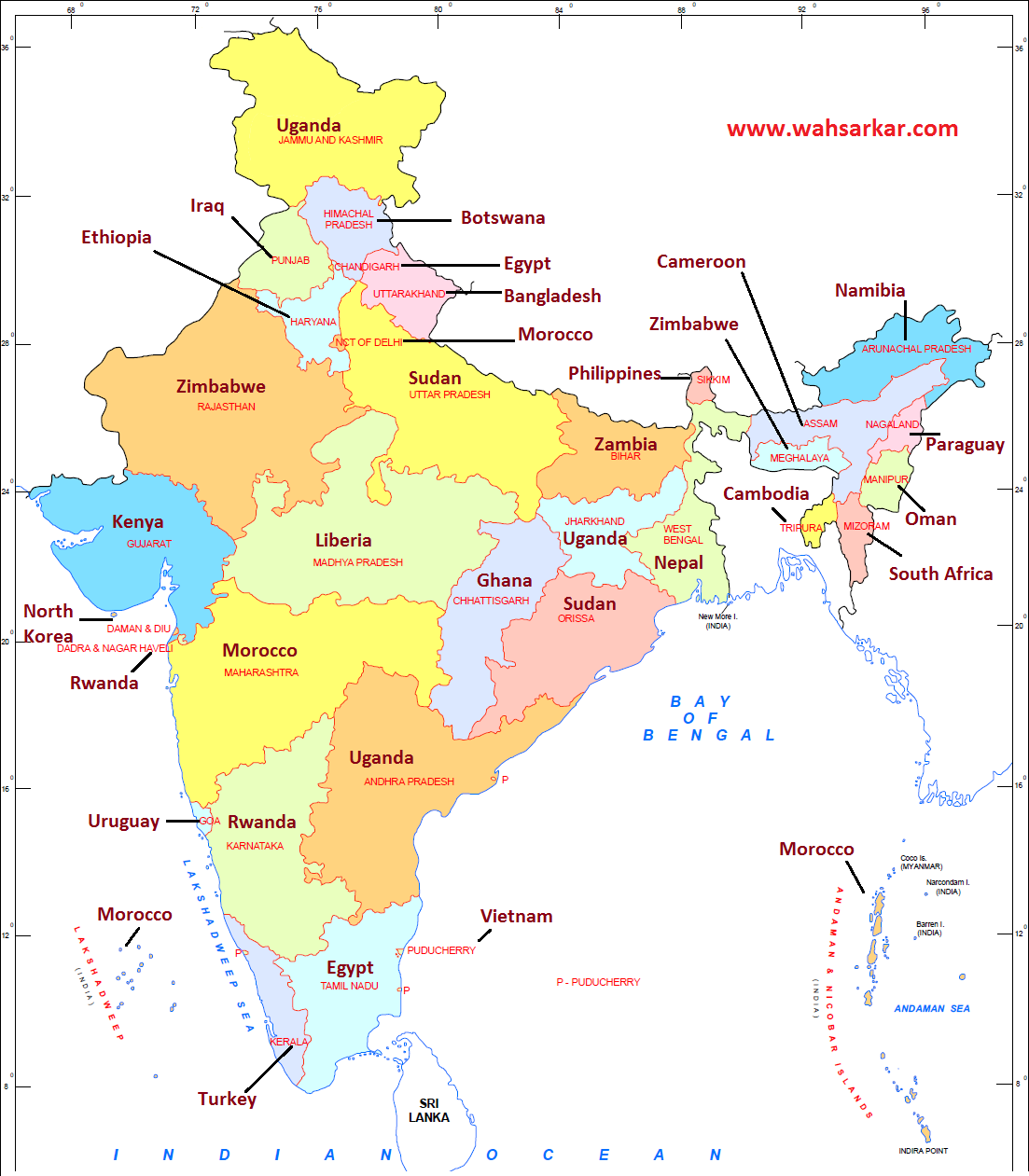 And here's a look at India, when we compare ourselves to countries with whom we typically compete with economically.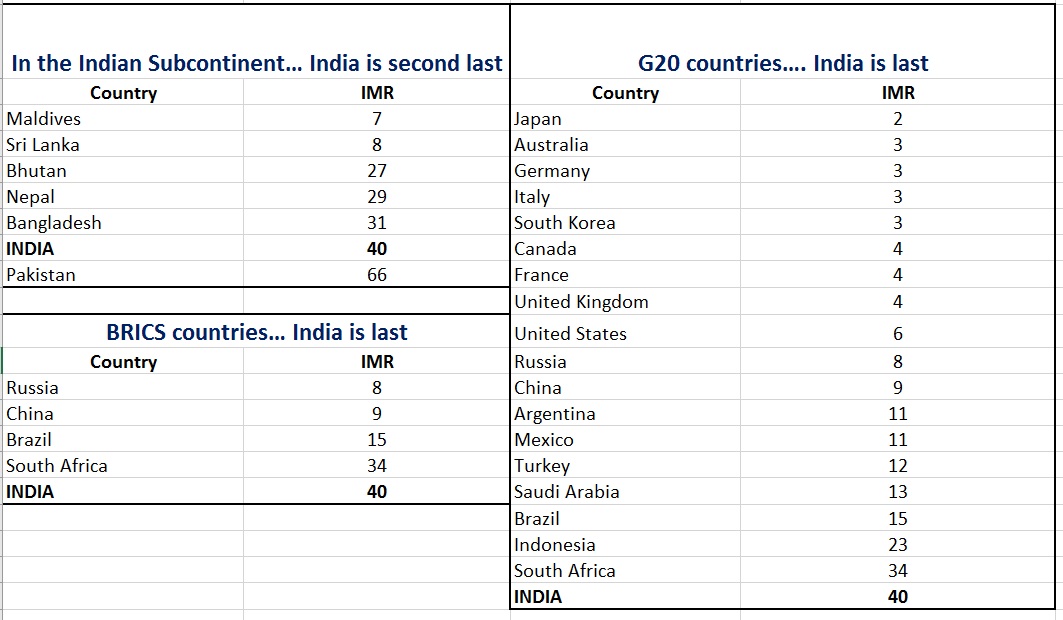 Let's Make in India and let's get India to Startup and Stand up. But we still need to take massive steps aimed at bringing Acche Din to India's most marginalized populations. We may aspire for sabka saath, sabka vikas, but at the end of the day, the fact remains that India continues to exhibit some of the worst global human development indicators. Economic development is great and welcome, but masses across the country are still completely dependent on the government for basic healthcare services. GDP growth, seems to do little to address these issues.
Sources:
SRS Bulletin - REGISTRAR GENERAL, INDIA - Sep 2014
World bank data - http://data.worldbank.org/indicator/SP.DYN.IMRT.IN?order=wbapi_data_value_2015+wbapi_data_value+wbapi_data_value-last&sort=asc



Copyright secured by Digiprove